2019 - Cardinals move to 2-0 after 35-20 victory over Tiffin in home opener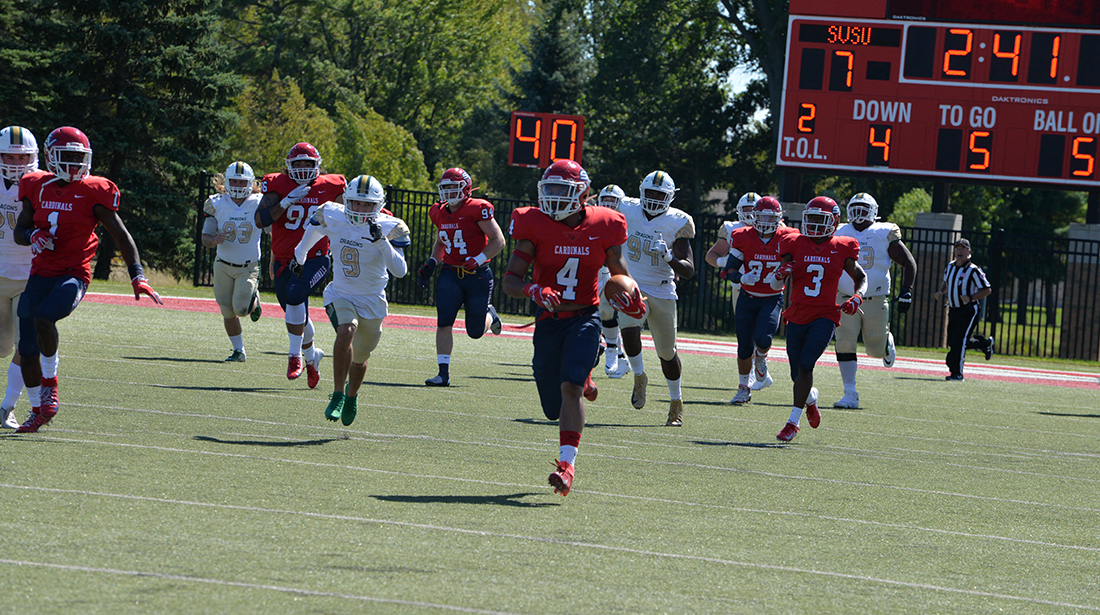 UNIVERSITY CENTER -- The SVSU Football team moved to 2-0 on the season after claiming a 35-20 victory over Tiffin University on Saturday (Sep. 14) afternoon at Wickes Stadium. The Cardinals got out to a 28-0 lead that carried into halftime and held-off a fourth quarter charge from the Dragons to seal the victory. Read more.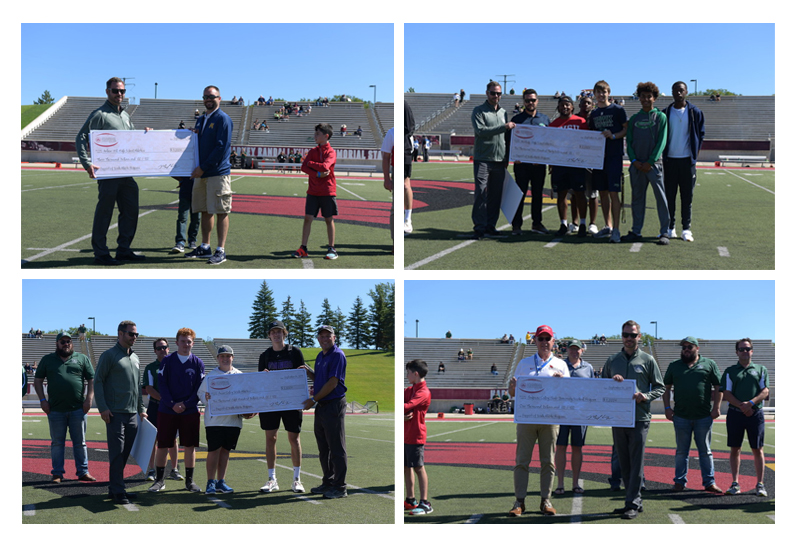 Supporting various youth athletics organizations including Arthur Hill High School Athletics, Heritage High School Athletics, Swan Valley Youth Sports, and Saginaw Valley State University.

---
The Fordney Club was involved with the Arthur Hill High School Memorial Stadium from its inception in 1949, assisting with funding for its construction. The Club announced it would use Memorial Stadium as the site for an annual football game to raise funds for Saginaw County's United Fund Community Chest (known today as the United Way of Saginaw County). The initial effort began an 18-year series which raised almost $100,000 for Saginaw charities.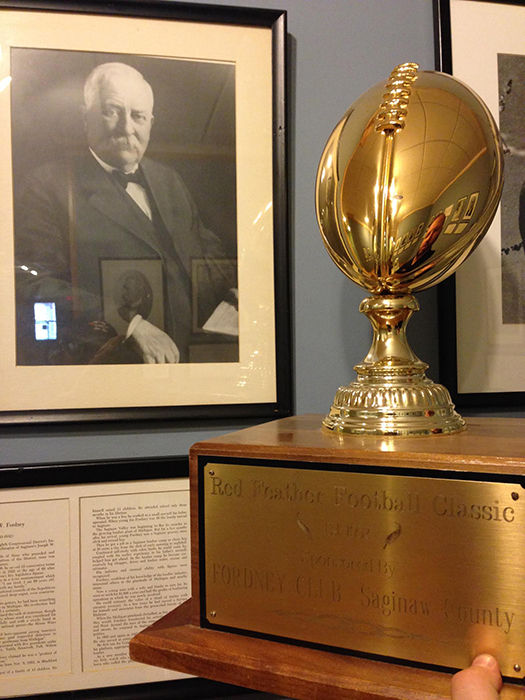 The inaugural Red Feather game took place on September 20, 1952 pitting Central Michigan University (then Central Michigan College) against St. Ambrose (Iowa). The CMC squad was coached by Bill Kelly, the former Arthur Hill mentor and Fordney Club member. Frank Brogger, former St. Andrews High School coach, was the St. Ambrose coach. CMC won 38-14 as former AHHS standout Vern Hawes ran for a 90 yard score. Other local athletes who played in that inaugural contest included longtime Michigan Lutheran Seminary coach Loren Dietrich, Dick Kackmeister, Wes Harden, and Jack Sears. Central Michigan would go on to appear in fourteen additional Red Feather games. Due to scheduling conflicts, Alma College and Ferris State played in the 1960 Red Feather game. In Coach Kelly's final Red Feather appearance in 1966 with CMU, Wisconsin State blasted the Chips 40-16. The Fordney Club announced in the early '70s that it would contribute its Red Feather game net revenues to area charities and athletic organizations.
The game was renamed the Fordney Charities Classic in 1971, hosting Alma College and Ferris State College for two years. Following the 1972 game, the Fordney Club had fulfilled its mission and concluded the annual event.
In 1997 the Red Feather Classic game was revived by the Fordney Club again as a charity fundraiser, generating net proceeds in excess of $25,000. A new Fordney club tradition was established to raise funds specifically for youth athletic programming in Saginaw County. Saginaw Valley State University beat Michigan Tech 45-28 in that revival Red Feather Classic game. A great tradition of exciting football once again entertained and thrilled local football fans. SVSU would go on to appear in the '98 and '99 Red Feather showdowns. In 2000, the Fordney Club elected to involve high school teams for the first time in the Red Feather Classic. The Arthur Hill High School Lumberjacks hosted the Midland High Chemics in the inaugural high school game. Regional high school teams would continue to appear in the Red Feather Classic at AHHS's Memorial Stadium through 2010.
In 2011, the Red Feather Charities Classic returned to the collegiate arena once again with SVSU becoming the annual host team of the Red Feather game. The home opener each year at Wickes Memorial Stadium on the campus of Saginaw Valley State University will present the Fordney Club's Red Feather Charities Classic showdown.